Your prospects for the future.
Our commitment to daily learning is a claim that challenges us as an entire company. For sustainable success in our sector does not necessarily have anything to do with a company's size. It is the employees and their willingness to participate fully with their knowledge and skills that makes the essential difference. For this reason qualification and commitment of the people in the company form the basis for the successful organisation of a company's daily routine that is today decisively marked by rapidly evolving economic and social changes.
We spend a significant share of our time on human resources development. We ensure that the right employees come to Schmitt + Sohn Elevators. And that they stay with us.
We encourage all employees.
We develop employees, who are better than we are ourselves.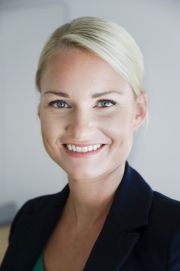 Our Management Principles - Leadership. Personality. Knowhow.
We always place people and their individual talents at the center of our actions. The Management Principles were developed out of our corporate culture and focus on three relevant characteristics of a manager at Schmitt + Sohn: Leadership, personality and professional competence.
Leadership
Requesting and promoting
Being a role model
Taking responsibility and transferring responsibility
Personality
Having a stance
Wanting to lead
Seeing others
Knowhow
Having specialised knowledge
Thinking entrepreneurially
Being organized
All employees of the company can claim these principles and rely on them.